Aisling Tierney – Reflexology
I am a fully qualified Holistic Therapist, specialising in Reflexology, Indian Head Massage and Aromatherapy Massage.
I embarked on my holistic journey while pregnant with my second child in 2003, my first step was undertaking a course in Reiki. I completed the level 1 qualification course, gaining an understanding of life force energy, the foundation on which Reiki is based. Two years later I finished Reiki Level 2 education and achieved Reiki practitioner status.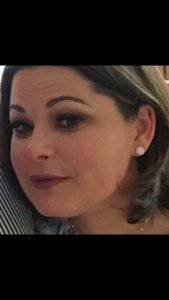 My introduction to Reflexology stemmed from the serious illness of one of my children and the time she spent in Our Lady's Children's Hospital Crumlin's oncology and haematology wards. I witnessed first-hand the benefits these seriously ill children and their anxious parents received from Reflexology and was immediately drawn to this ancient treatment.
This was a turning point for me and following the recovery of my child, I began my Reflexology studies. I completed ITEC Diploma in Reflexology, Anatomy and Physiology at Walmer College under the guidance of Susan Byrne MIRI in 2013 and began treating my own patients. I went on to study and complete the ITEC Diploma in Aromatherapy, under Michelle Delaney of Soul Balance Holistic Therapies and followed this with a qualification in Ayurvedic Indian Head Massage. I completed her Reiki masters in March 2015.
I am extremely passionate about the wonderful treatment of Reflexology and continue to up my skill in the area. I work with patients of all ages and have a keen interest in babies, children and Ante-Natal Reflexology. I volunteer with St Francis Hospice in Raheny and Arc Cancer Care Eccles Street, treating both adult and paediatric cancer sufferers and have also provided holistic treatments to those with special needs.
I am a strong advocate for a Holistic Approach to life and focuses on the clients overall physical and mental wellbeing. I am a member of the Irish Reflexologist Institute and is fully insured.