Dianne Sims – Homeopath
I came to Homeopathy when I was an Irish emigrant working in a high powered job in London.  After a car accident I was getting sick a lot resulting in my taking many antibiotics,  I was below par and very reactive to stress.   This went on for three years when at a wedding of all places, I heard about Homeopathy from the bride who was a Homeopath and thought it sounded like something I could try, to see if it helped.  My first visit was a bit like seeing a counsellor and a doctor (neither of which the Homeopath is by the way) rolled in to one.  She wanted to know the symptoms that had brought me to the clinic, my personality, possible triggers, my likes and dislikes and my medical history.  At the end of the consultation I got my remedies and a return appointment in 4 weeks.  I returned three times in all.  And it worked!  My physical health improved, I regained my energy and a big revelation to me was how much it helped my mood.  I felt back to myself which I hadn't felt in a while. Since then, I've had one antibiotic in the past 25 years.
I found it so good that I decided when I returned to Ireland, to train to be a Homeopath myself.    I am the mother of two children who have got to college age without an antibiotic or steroid when they got sick.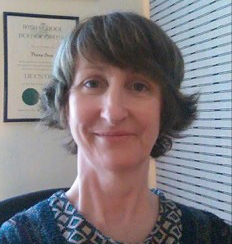 As a mother who breastfed I know through personal experience and my training as a Homeopath, solutions to common complaints encountered by the nursing mother, including tips on how to successfully feed a pre-term baby in ICU.
I studied Homeopathy in the accredited Irish School of Homeopathy in Milltown and qualified in 1998.  I am Registered to practise by the Irish Society of Homeopaths, the only regulating society for professional Homeopaths in Ireland.
You can find more information on Dianne Sims's website   https://www.dsimsclinic.ie