Homeopathy is an effective, person centred, gentle system of medicine using tablets or liquids  (often called remedies) made from natural substances.  It is used by over 200 million people worldwide. It is non-addictive.  It treats the underlying cause of illness in the individual and not just the symptoms of dis-ease.  It is suitable for people of all ages including newborn babies, children, pregnant women, breastfeeding women, those on medication and the elderly.  Celebrities such as David Beckham, Twiggy, Roger Daltrey, Caprice, Susan Hampshire, Tina Turner, Louise Jameson, Gaby Roslin, Jude Law, Sadie Frost, Nadia Sawalha, Richard Branson, Debra Stephenson and Meera Syal are all users of homeopathy.
Two of the very common reasons for consulting me are:
People who are suffering from repeat infections resulting in them taking a lot of antibiotics
People who want to choose a natural system of medicine for themselves and their families
I see a range of illnesses in my clinic such as recurring complaints of the Respiratory Tract, Ear, Nose, Throat, Eyes, Urinary Tract, Skin, Digestion and Bowel, Post Viral Syndrome and Allergies in Children.
Another group of symptoms I encounter in my clinic is panic attacks in 18-30 year olds.  Sufferers can be very limited by this condition in their ability to partake fully in their social, college or work life.
I use Homeopathy to treat women with symptoms of  illnesses in pregnancy as well as for conditions such as delayed labour, exhaustion in labour, post natal healing and problems in breastfeeding such as Mastitis.  Remedies in these situations should only be taken under the advice of a Registered Homeopath.  A lot of parents know of the Homeopathic medicine "Teetha", one of the Homeopathic teething remedies that can be used to relieve the symptoms of teething.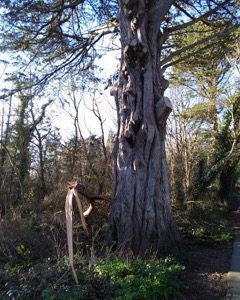 I  prescribe Homeopathic medicines for first aid situations such as "Arnica" for bangs and  bruising.  I also prescribe for ligament, tendon and muscle strains, sprains and tears as well as for slow union of fractures and lameness and inflammation of joints.
I generally use a two pronged approach.  I give a remedy(s) for the acute stage of the condition and a remedy programme to take between visits which works on the person's susceptibility to relapse.  Consultations are usually 4 – 8 weeks apart.   Duration of treatment will depend on what the condition is and how long a person has had it.  I advise people to budget for 4 visits, with very debilitating conditions taking longer.  Each person needs to be assessed on their own condition and medical history.  People commonly come back for an annual health boost as an economical way of maintaining their health.
I am fully recognised by private health insurance companies who provide cover for Homeopathy.  Check out your plan with your provider for details.
Dianne Sims – Homeopath
You can find more information on Dianne Sims's website   https://www.dsimsclinic.ie