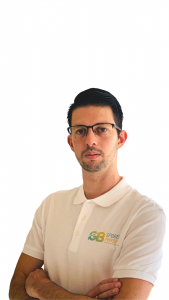 PHYSIOTHERAPY
GB Sports Physiotherapy is providing Physiotherapy since 2010 and we believe that the physiotherapy profession is constantly evolving. Our goal is to provide the most up to date evidenced-based approach for each specific condition and empower the patient to manage their injury as independently as possible.
We have extensive experience in providing Physiotherapy services. Glauber experience successfully treating over 10.000 thousands of injuries and working with Irish high performance athletes, have worked in busy clinic practices, previously with Bray Wanderers F.C and currently with the Republic of Ireland U21's National soccer team allow him to understand why your injury is happening and close a precise diagnosis, to determine what underline factors you need to be address, and to develop a treatment plan based on exactly what you need to recover.
What to expect in your 1st appointment:
What's wrong (diagnosis)
Why it is there (root cause)
An individualized plan to achieve your goals (treatment and rehabilitation)
We will assess you with innovative technology and provide the treatment needed to get you out of pain and back to what you love doing.
Whether you have sustained an injury at home, a sports injury or is going to have or recovering from a surgery we will provide you with the information, care and treatment required to get you back to your best physical condition.
Which Conditions Do We Treat?
Muscles pain, Muscle Injuries, Sports Injuries, Nerve problems, Achilles Tendionopathy, Golfers Elbow, Plantar Fascitis, Stress Fracture, Heel Spur, Knee Tendon Injuries, Bursitis, Shoulder Tendon Injuries, Wrist & Fingers Tendon Injury, Tennis Elbow, Stress Fracture, heel Spur, Knee Tendon Injuries, Bursitis, Shoulder Tendon Injuries, Wrist & Fingers Tendon Injury, Tennis Elbow, Overuse injuries, Chronic Pain Conditions, Orthopedic rehabilitation pre and post surgery, Neck and Back Pain, Hip Pain, Knee Pain and Ankle Pain.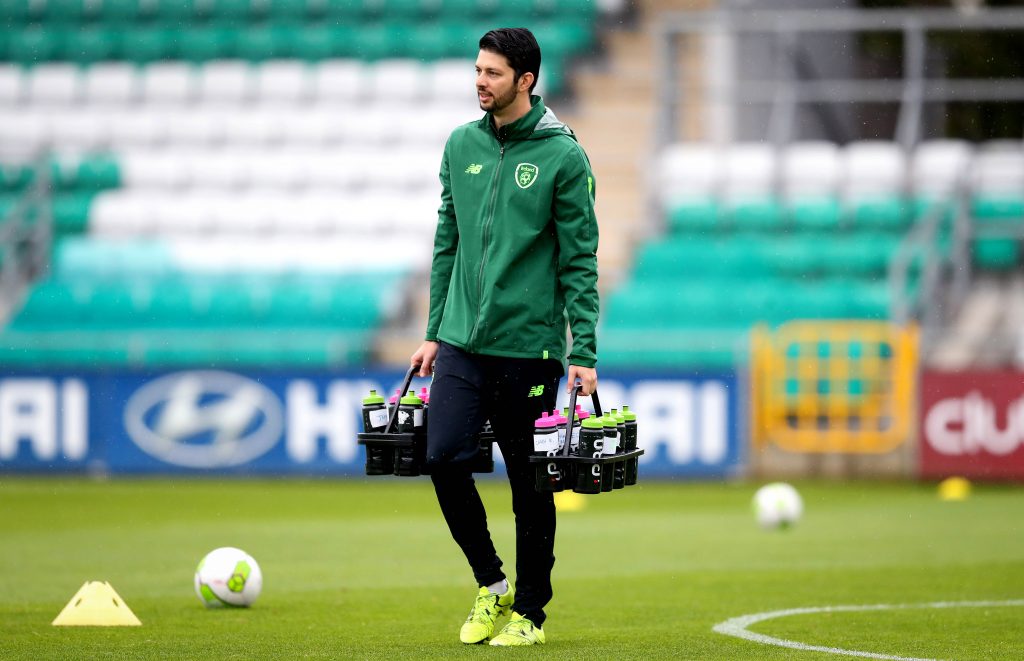 Our Services
Dry needling https://www.gbsportsphysio.com/dry-needling
Trigger point dry needling is a technique for releasing trigger points in the muscles, muscular tension and relieve pain in the muscle. These are what are commonly referred to as knots in the muscle, which contributes to muscle pain and dysfunction.
Shockwave Therapy https://www.gbsportsphysio.com/shockwave
Shockwave Therapy is a new high tech, non-invasive form of treatment which has been shown to be highly effective in treating chronic conditions that have not been cured with other kinds of treatment. Clinical research has shown that there is a 70-85% chance that Shockwave will improve your condition. Large clinical trials have shown that there are no series of side effects or complications to this treatment.
Game Ready https://www.gbsportsphysio.com/game-ready
Game Ready is the preferred system for providing both cold & compression therapy used by thousands of orthopaedic surgeons, physiotherapy clinics and athletes from virtually every professional sport.
Electrotherapy Stimulation https://www.gbsportsphysio.com/electrotherapy-stimulation
Electrotherapy is an effective medical treatment method for rehabilitation and pain treatment. Electrotherapy has been around for many years is used as a very effective medical treatment method for rehabilitation, pain treatment and for training sportsmen and women.
Cupping https://www.gbsportsphysio.com/cupping
Cupping therapy is an ancient form of therapy in which a therapist puts special cups on your body for a few minutes to create suction. The main principle behind cupping is that the suction created encourages blood and lymph flow to promote the healing of a broad range of medical ailments.
What is Manipulation & Mobilization https://www.gbsportsphysio.com/mobilization-manipulation
Manipulation & Mobilization are used by Physios to improve the mobility and the function of your soft tissues, joints,  muscles, tendons and ligaments. Manipulation is usually performed as a very fast movement on the neck and back area to provide pain relief and increase flexibility. Whereas mobilization is a slower technique performed on joints ligaments or muscle, also used for pain reduction and flexibility improvement. Mobilization can be gentle or deep  depending on what is more appropriate for your condition.
Sports Physiotherapy https://www.gbsportsphysio.com/sports-physiotherapy
Sports Physiotherapy targets the areas of the body that are most affected by sporting performance. The body feels the repercussions from Sports at any level – you don't have to be an international athlete to need Sports Physio.
​Muscle Strength Analysis https://www.gbsportsphysio.com/muscle-strength-analysis
Muscle strength analysis can be used help in the injury diagnosis, assess muscle weakness, injury prevention, evaluate training effectiveness, set training goals and manage rehabilitation.
Home Physiotherapy https://www.gbsportsphysio.com/home-visits
We want to make sure that anybody who needs Physiotherapy gets expert treatment. We provide a physiotherapy home visit service that is ideally suited to patients who are unable, for whatever reason, to make it into our physiotherapy clinic.
Children And Adolescent Physiotherapy https://www.gbsportsphysio.com/children-and-adolescents-physio
Children are particularly vulnerable to overuse injuries as their growing bodies can struggle to cope with the demands of playing multiple sports. Chartered Physiotherapists can prescribe age-appropriate exercises that help to strengthen the bodies of children and adolescents allowing them to continue to enjoy the benefits of sport and physical activity.
Vestibular Rehabilitation https://www.gbsportsphysio.com/vestibular-rehabilitation
Vestibular rehabilitation is an exercise focused approach to the treatment of central and peripheral vestibular deficits. Vestibular physiotherapy uses specific exercises targeted at improving certain areas and functions such as visual-motor control, balance, general activity levels as well as reducing dizziness.
Book An Initial Consultation in this link
https://www.gbsportsphysio.com/book-online
Physiotherapy Initial 70 euros
Physiotherapy follow up 65 euros
Shockwave therapy 90 euros