Colette Trout I.I.P.T (Phys); Pulsed Signal Therapy, Director
Colette Trout Physical Therapy & Craniosacral Therapy Clinic is proud to host Irelands First Pulsed Signal Therapy Centre in Dublin City. The PST clinic opened in May 2011 and since, we have enjoyed many success stories of the more difficult injuries that were non-responsive to conservative treatment.
Having 15 years experience in a private clinical setting as a Physical Therapist, including 5 years experience with the pulsed signal therapy technology, I now specialise in the diagnosis and treatment of orthopaedic injuries, treating everything from whiplash to sciatica, arthritis, inflammatory diseases etc.
In my practise, I have enjoyed great success working with communities and clubs in Cork and Dublin. I have been lucky enough to work with some top athletes in Cork with GAA teams at both club and county level.
Now, I very much enjoy treating the private patient, focusing alot of my time to women and their healthcare: the treatment of pelvic strains, sacral dysfunctions, TMJ, pre and post pregnancy care and related issues. More recently (Sept 2012), I have gained training (under Michael Odent) as a Doula to help educate pregnant mums on the labouring process and options available to them. I endeavour to keep up with the most current developments in women's healthcare and am continuously doing CDP courses to support this.
I hold qualifications in Physical Therapy, Craniosacral Therapy, Manipulative Therapy, Sports Injury Management. I'm also qualified in Remedial Massage, Gym Instruction (ITEC) and Aerobics Instruction (ITEC) and hold a Diploma in Business and Leisure Management.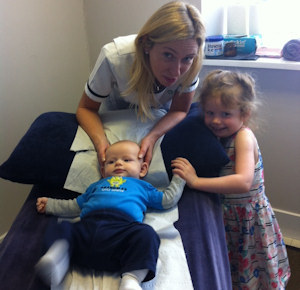 Craniosacral Therapy Swords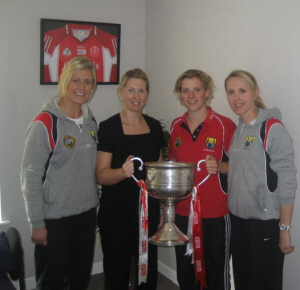 5 times All Ireland Champions Cork Ladies Football team